Snowflake Video Course
The Snowflake Video course offered by the Snowflake masters (subsidary of Brolly Academy) is an accelerated way of learning snowflake. Due to the pandemic, attending live classroom sessions can be an option .
However, we created a Snowflake video course which is specifically designed for individuals who cannot attend our Snowflake training. You can learn to snowflake even if you are working from home or from a remote location.
This is also an ideal choice for people who are pressed for time and need to get going right away. 
Our Snowflake video course will help you to get acquainted with the various modules in a much faster manner. The Snowflake video course is also a convenient way to learn snowflake at your own pace. You can go through the lessons as per your convenience.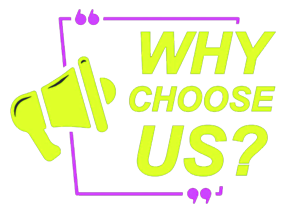 Why choose our Snowflake video course?
Our Snowflake Video training is a self-paced online training. It is an ideal option for people who are busy and cannot attend the live classroom training. This Snowflake Online Video course is a collection of the recorded sessions of our certified and Experienced industry experts. Our Snowflake Video course consists of a comprehensive library of high-quality tutorials that are carefully designed to help you achieve your goals quickly and easily.
This Snowflake Video course will take you through every aspect of snowflake such as; What is snowflake, its types, advantages, different applications and how to set it up. We have also included case studies with real world examples to give you a practical idea of how to use snowflakes. Another advantage of our Snowflake video course is, you can go through the lessons as many times as needed till you are satisfied. This means you will get to learn snowflake quickly and efficiently. This Snowflake video course is suitable for both beginners and advanced users.
You will get access to the entire video course material which consists of 25+ lectures and video tutorials. The video tutorials are extremely easy to follow and understand. The video tutorials can easily be downloaded onto your PC, MAC or any other device.

Frequently Asked Questions
What is included in the Snowflake Video Course?
The Snowflake video course comes with the following: 25+ recorded sessions, video tutorials, support material, and certificate of course completion.
What if I have questions or doubts while using the Snowflake Video course?
If you do have any questions or doubts you can always contact us through our support email address or phone. Our Industry experts will try to solve all your doubts and queries in the best way possible.
Do I have to pay extra to get the certificate of completion?
No, you will receive a digital certificate immediately after you finish the course. This certificate is instantly delivered to your email address. You will also be provided with a physical printed copy of your certificate if you so desired.
What devices and internet browsers will be supported?
The Snowflake Video course is compatible with PC's, MAC's, Tablets, Smart Phones, and any other device that has an active internet connection.
When will I receive my Snowflake video course credentials?
As soon as you make your payment, you will receive an email with your credentials. It will take us just a few minutes to process your order and send your Snowflake video course credentials to your email address.
Is There A Free Demo For The Snowflake Video Course?
Yes, we provide a free demo for the Snowflake which allows you to get an overview of its functionalities and to understand how it can help you in your endeavors.